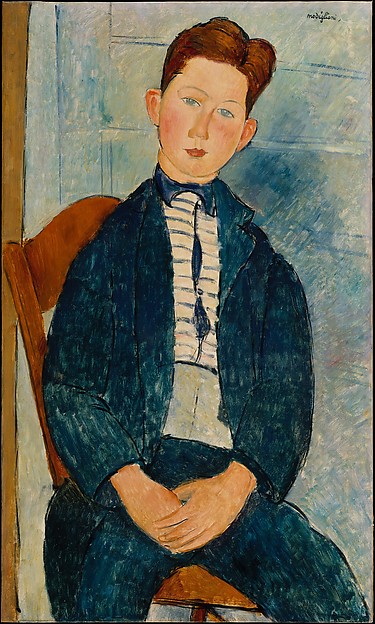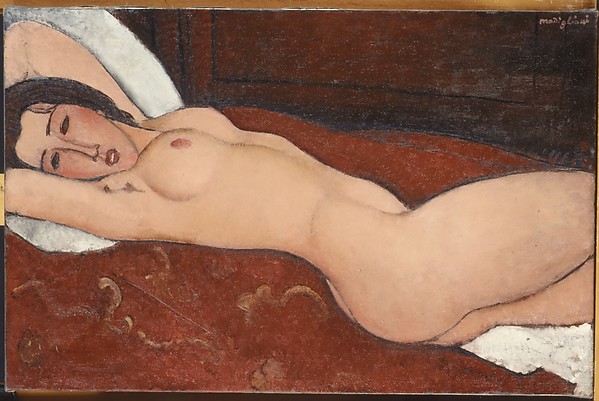 By Anne Leader
On 12 July 1884, Italian modernist Amadeo Modigliani was born in Livorno, Italy. One of the major artists of his generation, Modigliani is known for his psychological interpretations sitters and his distinctive elongations of their faces and forms.
Trained in Italy, Modigliani moved to Paris in 1906 at age 22, then the center of the avant-garde art world. He died fourteen years later of tubercular meningitis at the age of 35. Despite his short career, Modigliani came to be seen as one of the major artists of his generation even though he never went as far with his abstraction as contemporaries like Pablo Picasso.
Reference: Alan G. Wilkinson. "Modigliani, Amedeo." Grove Art Online. Oxford Art Online. Oxford University Press. .
Nude Sitting on a Divan, 1917, oil on canvas, private collection
Portrait of Léopold Zborowski, 1918, oil on canvas, private collection
Boy in a Striped Sweater, 1918, oil on canvas, New York: The Metropolitan Museum of Art, Jacques and Natasha Gelman Collection, 1998
Reclining Nude, 1917, oil on canvas, New York: The Metropolitan Museum of Art, The Mr. and Mrs. Klaus G. Perls Collection, 1997