thegetty: Medieval family motto week continues!
"Where there is God there is peace and love" and "It is brave not to be perturbed in tribulation" —Translated Mottos of the Gualenghi-d'Este family
The couple had this illuminated manuscript made on the occasion of their marriage. Their two family mottoes appear on this page.
Their two sons came from one of Orsina's previous marriages. Did their family mottoes stem from the trials of blended family life? We can only speculate.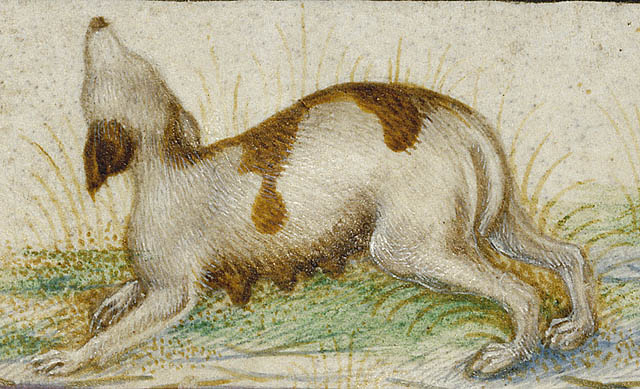 Taddeo Crivelli, illuminator; Guglielmo Giraldi, illuminator, Gualenghi-d'Este Hours, Ferrara, about 1469, tempera colors, gold leaf, gold paint, and ink on parchment bound between wood boards covered with dark red morocco. Los Angeles, J. Paul Getty Museum, MS. LUDWIG IX 13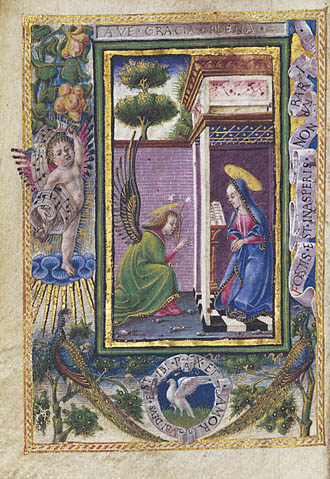 Taddeo Crivelli, Annunciation, Gualenghi-d'Este Hours, fol. 3v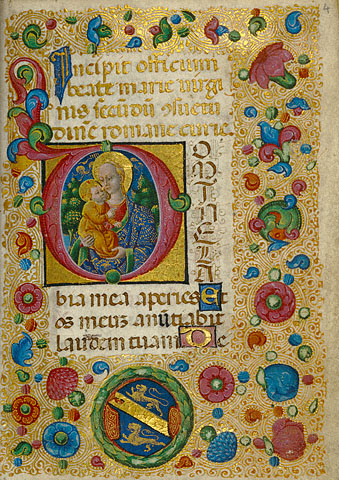 Guglielmo Giraldi, Virgin and Child in an Initial D, Gualenghi-d'Este Hours, fol. 4